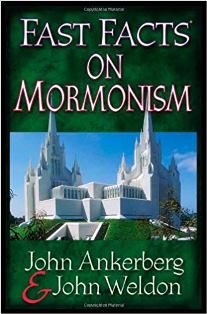 ---
by John Ankerberg & John Weldon
Respected authors John Ankerberg and John Weldon use their unique question-and-answer style to look candidly at Mormon teachings that are clearly incompatible with orthodox Christianity. Readers discover answers to questions such as--
Was God ever a man?
Were Jesus and Lucifer brothers?
Are we saved by what we do?
Does Mormonism include occult practices?
Clarifying the terms Mormons use as well as their views on the Bible, the authors reveal the huge chasm between what Mormons and Christians believe. Fast Facts(R) on Mormonism is a clear, well-written guide that will help readers comprehend one of the world's fastest-growing belief systems in light of the clear teaching of the Bible. Perfect for individual study and group discussions.
SKU:
---
Share this Product
---
More from this collection