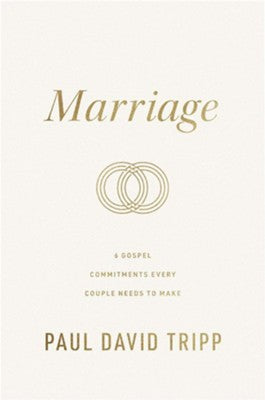 Marriage - 6 Gospel Commitments Every Couple Needs to Make
---
By Paul David Tripp 
What Did You Expect? Redeeming the Realities of Marriage is now updated with Discussion Questions and two bonus chapters!
When two people say "I do," they begin the journey of a lifetime—and they expect that journey to be perfect. Expectations of the perfect marriage are sure to fade away in the struggles of everyday life, but many are shocked when their marriage morphs into something they didn't intend it to be. A long-term, gospel-centered marriage needs to be grounded in something sturdier than romance.
In this rebranded edition of What Did You Expect?, popular author and pastor Paul David Tripp encourages couples to make 6 commitments to one another; commitments such as practicing forgiveness, appreciating differences, and actively working toward a relationship that is built on trust. Through each chapter, Tripp encourages readers to be motivated by grace as they strive to make Jesus Christ the center of their marriages.
SKU:
---
Share this Product
---
More from this collection